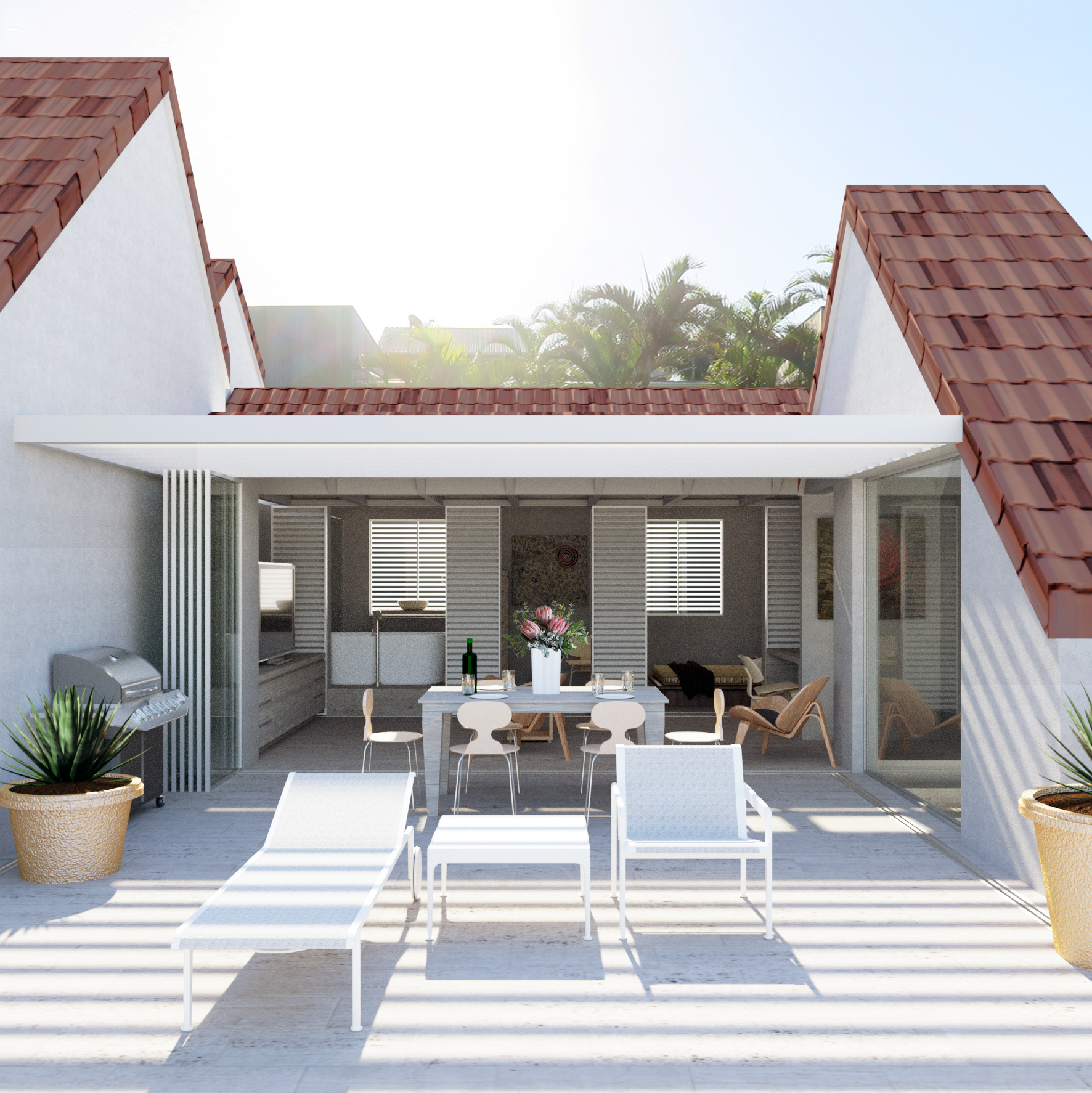 Respectful Addition
The design proposal respects the character of the original apartment complex, removing the extraneous additions added over the years with a series of simple discrete extensions. The design melds the original apartment and new renovations respectfully mirroring the roof angles and using the original battened finishes and shutters as a defining element tying together old and new.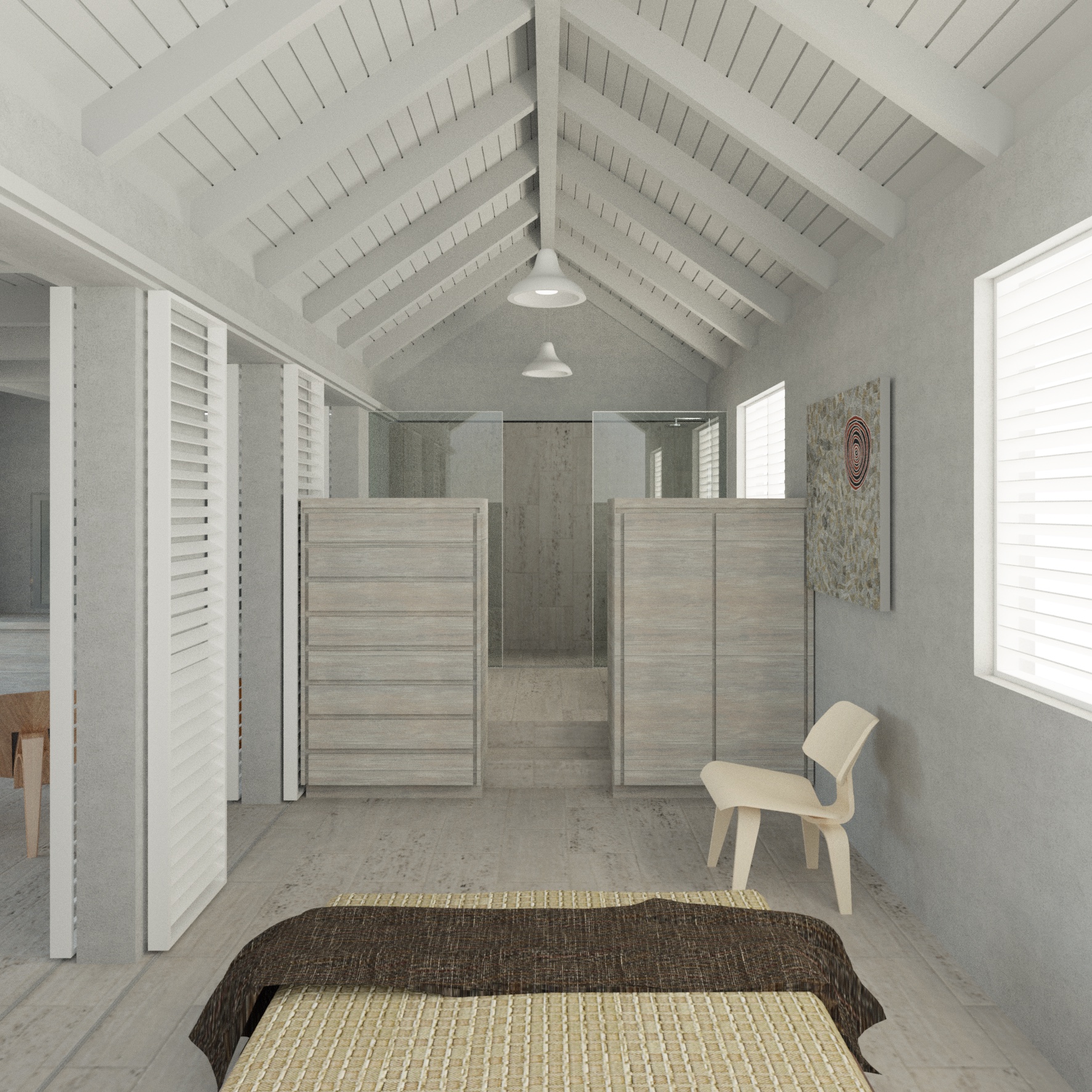 Master Refuge
Elevated into a private personal space is the ensuite with sliding operable shutters controlling privacy whilst allowing views to the ocean beyond. Filtered light plays upon the walls providing an ever changing warm, rich environment, a true refuge with total control over privacy. The symmetry of the room is reinforced with the additions with vistas toward the ocean from a series of carefully framed openings.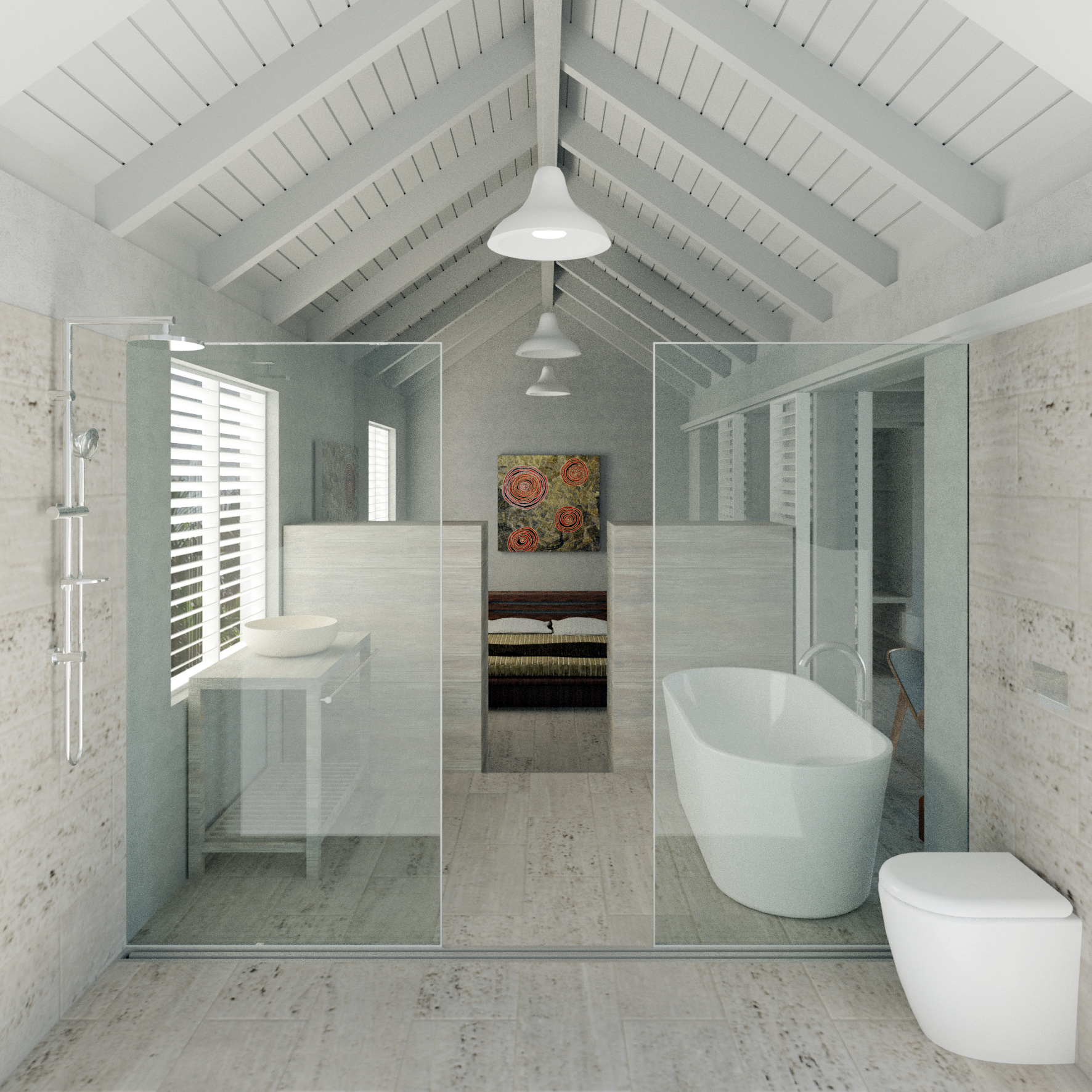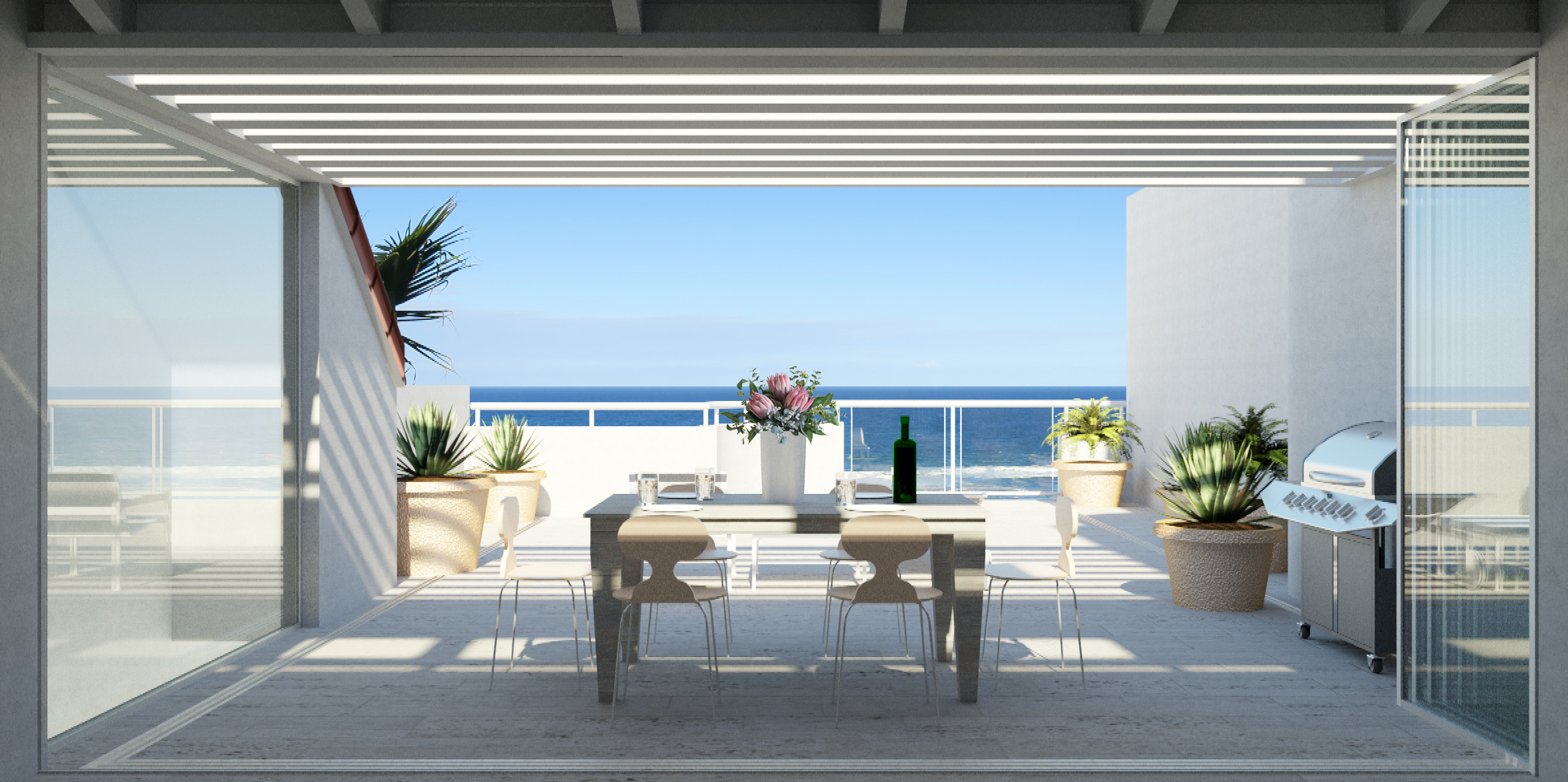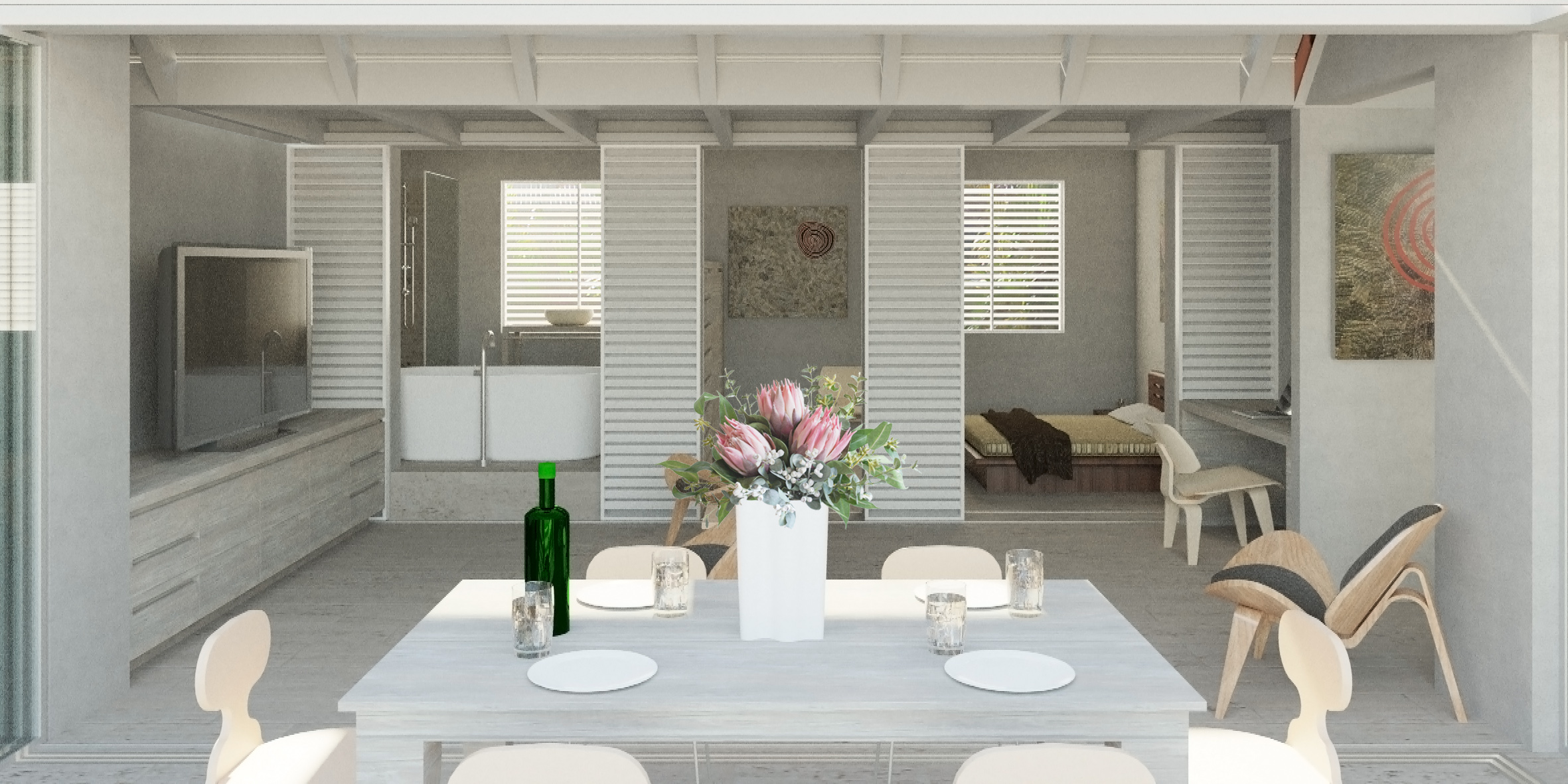 Flexible Privacy
A modern flexible space has been formed connecting the levels with the stair becoming a dynamic linking element with a large picture window to the top and open screen below. The spaces create a coherent flexible open plan arrangement with sliding shuttered doors and panoramic glass bifold doors providing seamless connections from the indoors to the outdoors whilst allowing complete privacy as required.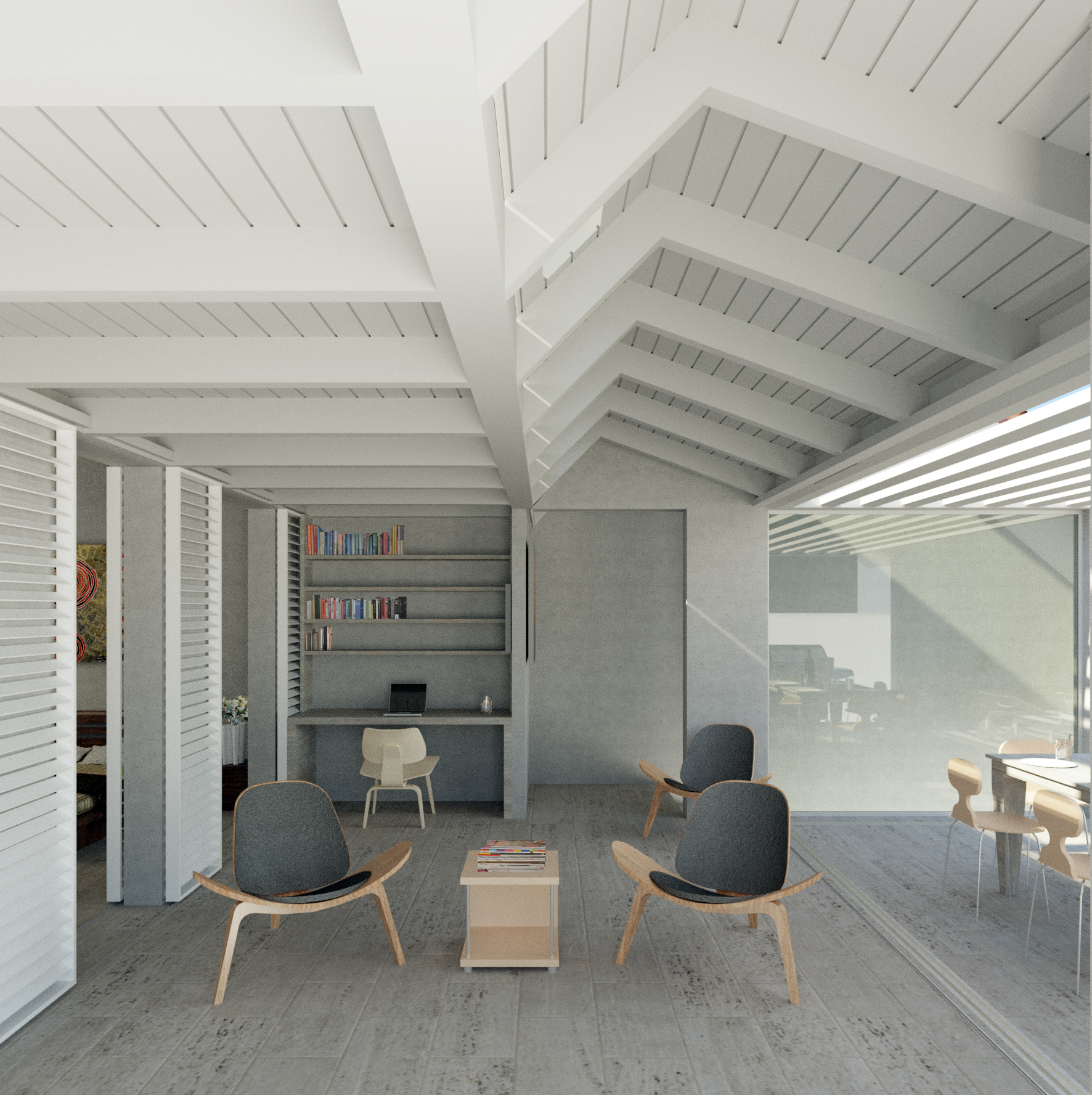 Open Plan Living
The existing lower level is hamstrung by a series of extraneous partition walls which form a series of under-utilised spaces and compromise the sense of openness both throughout this level as well as the sense of connection to the roof terrace over. The renovations remove these restrictions reorienting the kitchen to face the view as well as utilising the under stair space for an integrated fridge and pantry and opening up the stair with the battened screen providing the requisite safety. The separate zones are defined by a feature battened ceiling and linear lights, with the entry designated by a battened screen providing a vestibule for beach paraphernalia hung up on hooks and within an entry joinery item.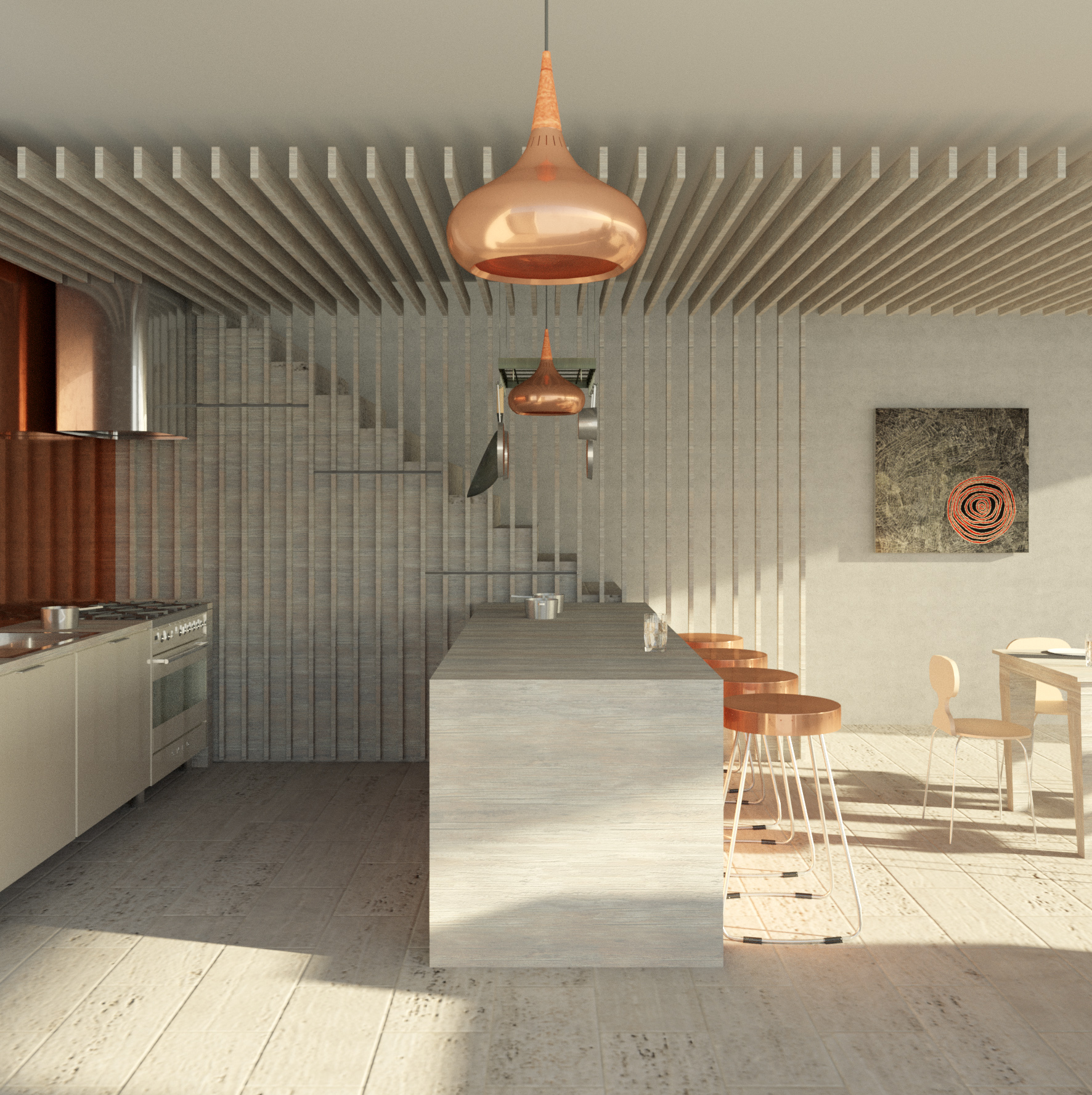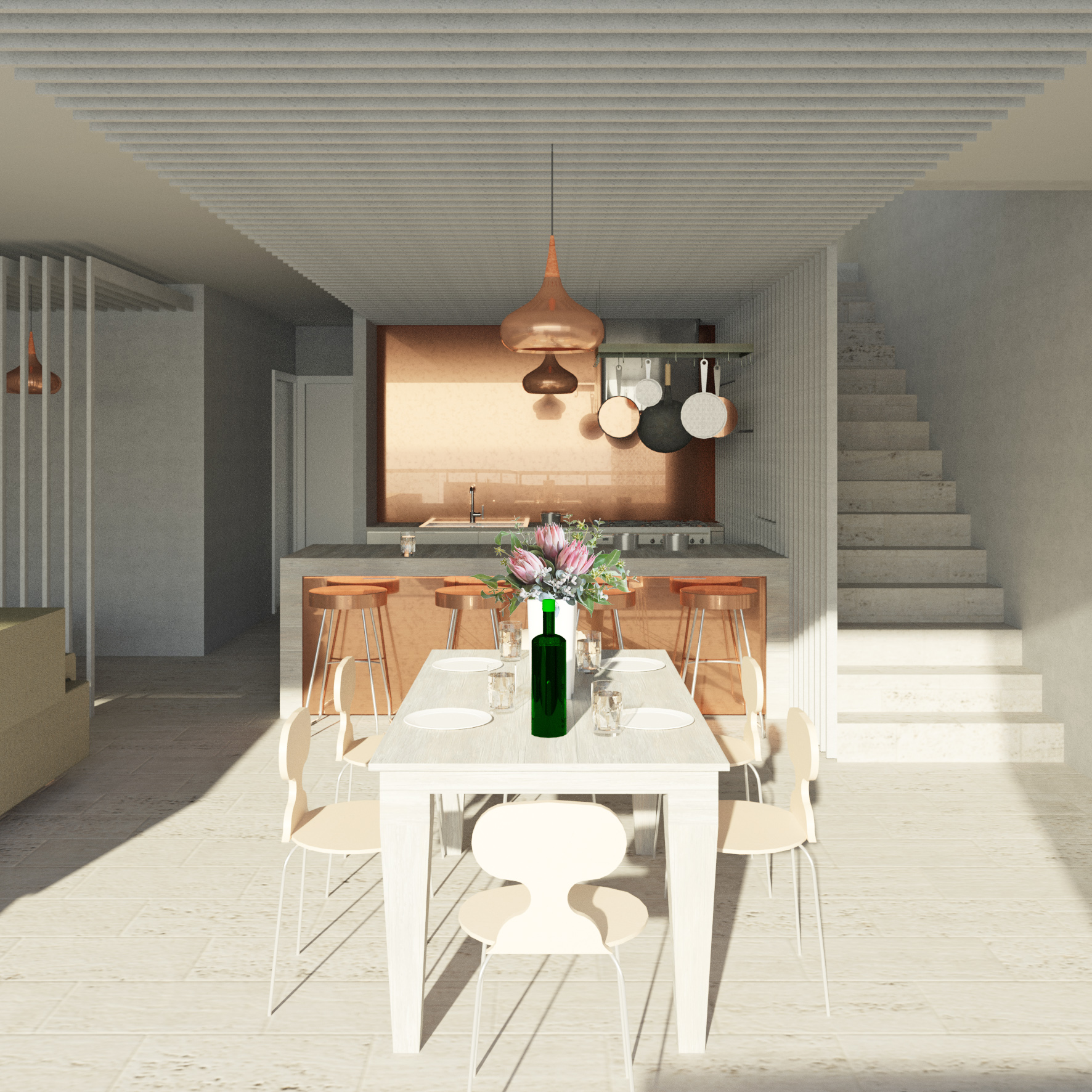 Kitchen Heart
The kitchen provides a focal point for the renovations, a true heart for the apartment. A functional 'European' design approach is delivered with hanging pots and pans, a stove ready for any occasion and an Italian range hood providing theatre to the space. The island bench provides an offset to this industrial approach with copper inserts and a rustic timber waterfall perimeter. The island bench is an intimate element creating an invitation to be seated and relax, and a place for the cook to appreciate the views beyond.