Respectful Address
The front entry to the residence has removed all the extraneous unattractive additions over the years with a simple discrete entry framed by a plate metal awning into a double height space and internal stair to the verandah above connecting directly to the new additions beyond.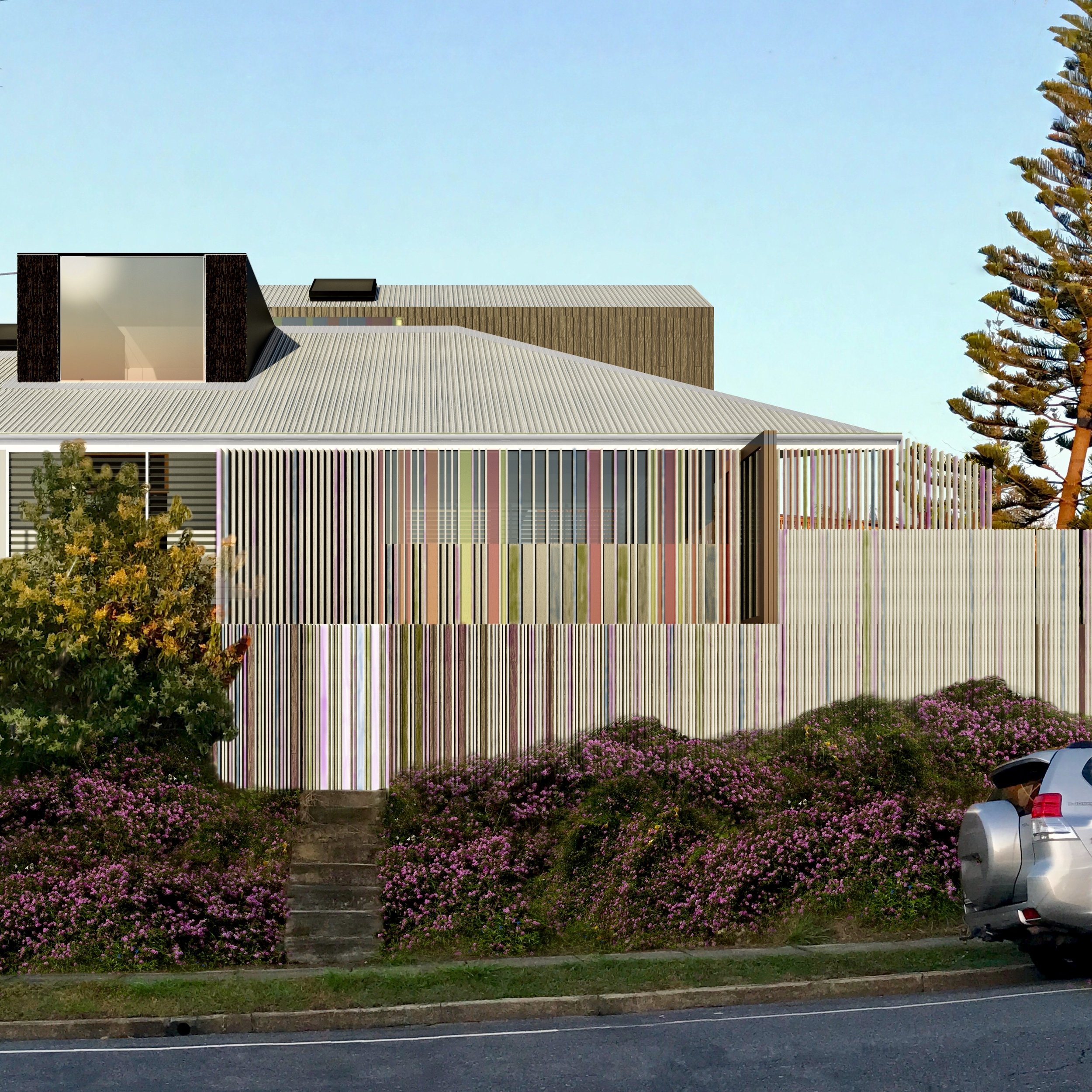 Northern Edge
First hand experience living in the house for a decade informs the design decisions of the renovations. An elevated northern edge connected to a level yard and pool is the defining character of the current residence and all activity within the house gravitates organically to this edge. As a result the design places all the new spaces within this zone whilst managing the height to the rear of the property to manage town planning restrictions as well as respecting the value and history of the existing house
Open Plan Living
A modern cathedral space has been formed connecting all the public spaces into a coherent flexible open plan arrangement with large stacking timber doors providing seamless connections for the indoors to the outdoors. A clean demarkation line has been scribed to define the new and old with traditional VJ walls and existing filigree forming an important edge and portal between the old and the new.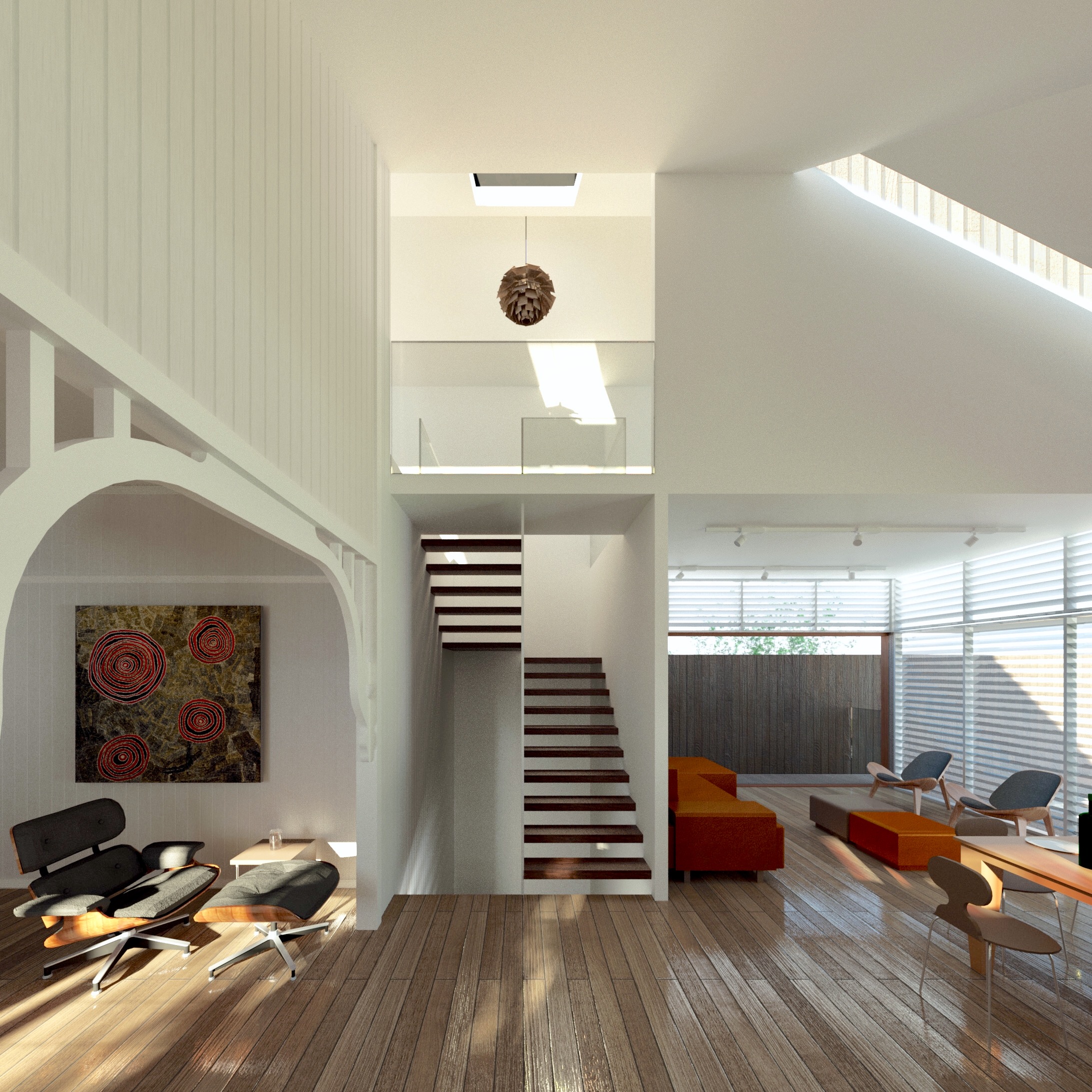 Master Refuge
Elevated into a private personal level is the master bedroom, ensuite, walk in robe (with dramatic window seat) and refurbished existing loft study. Filtered light plays upon the walls providing an ever changing warm, rich environment, a true refuge and place of delight. The volume of the space keys into the architecture of the existing heritage house providing a seamless experience with vistas over the rolling hills of the suburban surrounds from a series of carefully framed private picture windows.