Contemporary Design
The external form of the building provides a contemporary expression with a connection through the screen, timber and brick with the vernacular of the current built fabric of the street. The pattern within the screen provides a unique DNA for the building and a rich and varied built edge which will be ever-changing in the play of light and shadow. Above the screen the warmth of timber provides a human texture and approachable edge to the building, welcoming the visitor and resident to this unique architectural offering.
Flexible Privacy
The Long townhouses are located to the rear of the site with generous planting providing a buffer and privacy between the four townhouses and their neighbours. The fall in topography across the site provides a sense of separation between the existing residence and the townhouses. Each townhouse is provided with secure lockable car spaces that allow a connection to the living spaces, deck and gardens beyond.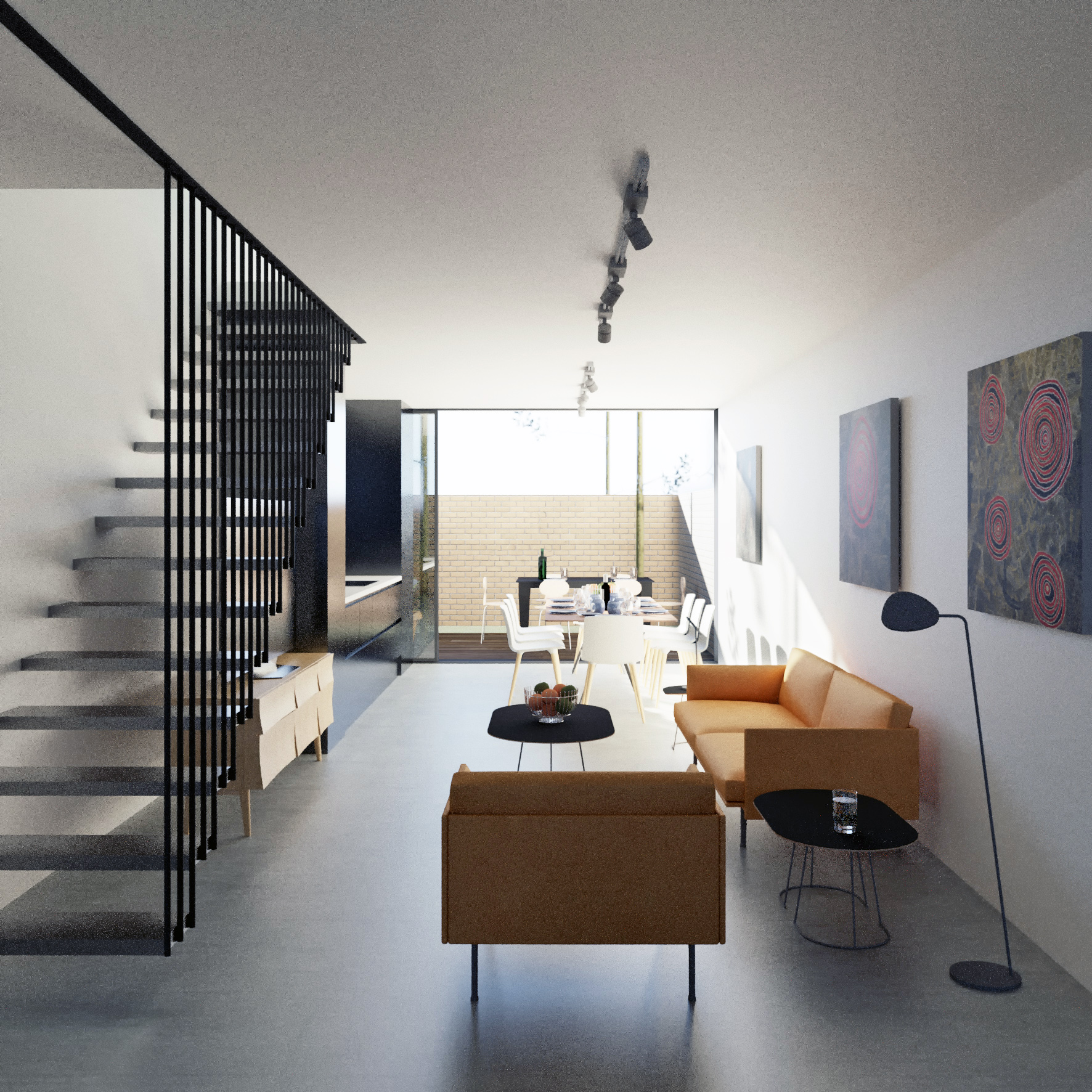 Open Plan
Open-plan design enhances the sense of space and style in the residence and allows much greater use of the ground floor as the flexible and connected living spaces are adapted to suit the mode of the user. By extending this open-plan living space to the outdoors an additional sense of space and connection with the external environment is provided. This provides a feeling of spaciousness and a relaxed and informal home.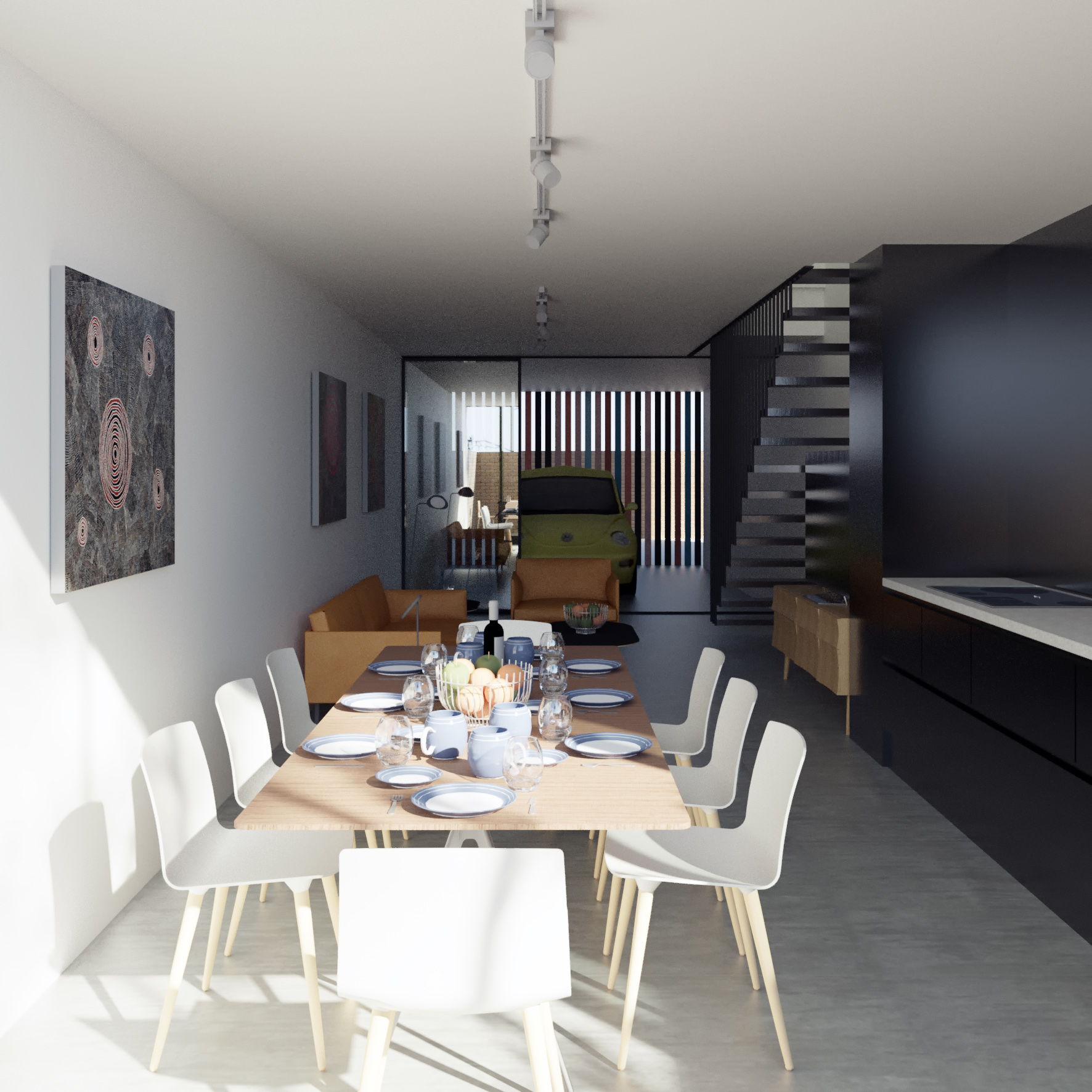 With a reference to its suburban environment, the form and materials of the buildings are derived from the surrounding housing vernacular of brick and timber with pitched metal roofs with the colours inspired by traditional palettes of mid 20th century houses. These design flourishes are achieved in a simple manner providing affordable unique contemporary designed townhouses accessible to all.