Respectful Addition
The design proposal respects the character of the original house, whilst allowing it to exist as an independent dwelling in its own right. The extension melds the original house with the new renovations respectfully extending the roof angles and creating a continuity of finishes tying together old and new.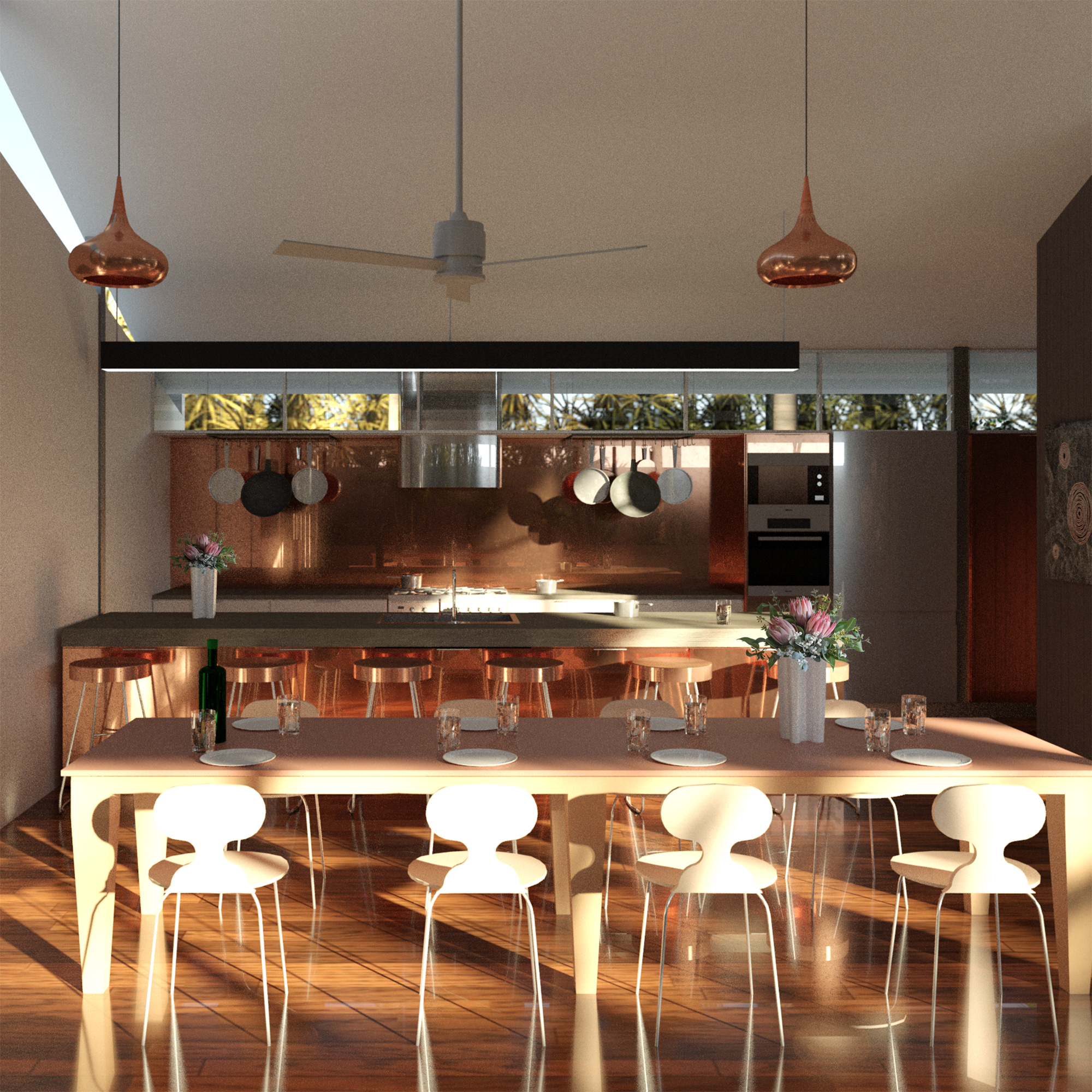 Kitchen Heart
The kitchen provides a focal point for the renovations, a true heart for the house. A functional 'European' design approach is delivered with hanging pots and pans, a stove ready for any occasion and an Italian range hood providing theatre to the space. The island bench provides an offset to this industrial approach with copper anodised aluminium panels creating a luminous art piece within the room. The island bench is an intimate element creating an invitation to be seated and relax, and a place for the cook to connect with the informal spaces adjacent.
Open Plan Living
A series of modern spaces have been formed with the feature joinery wall a dynamic linking element. The public spaces create a flexible open plan arrangement with large openings providing seamless connections from the indoors to the outdoors bring the rainforest garden into all the adjacent spaces.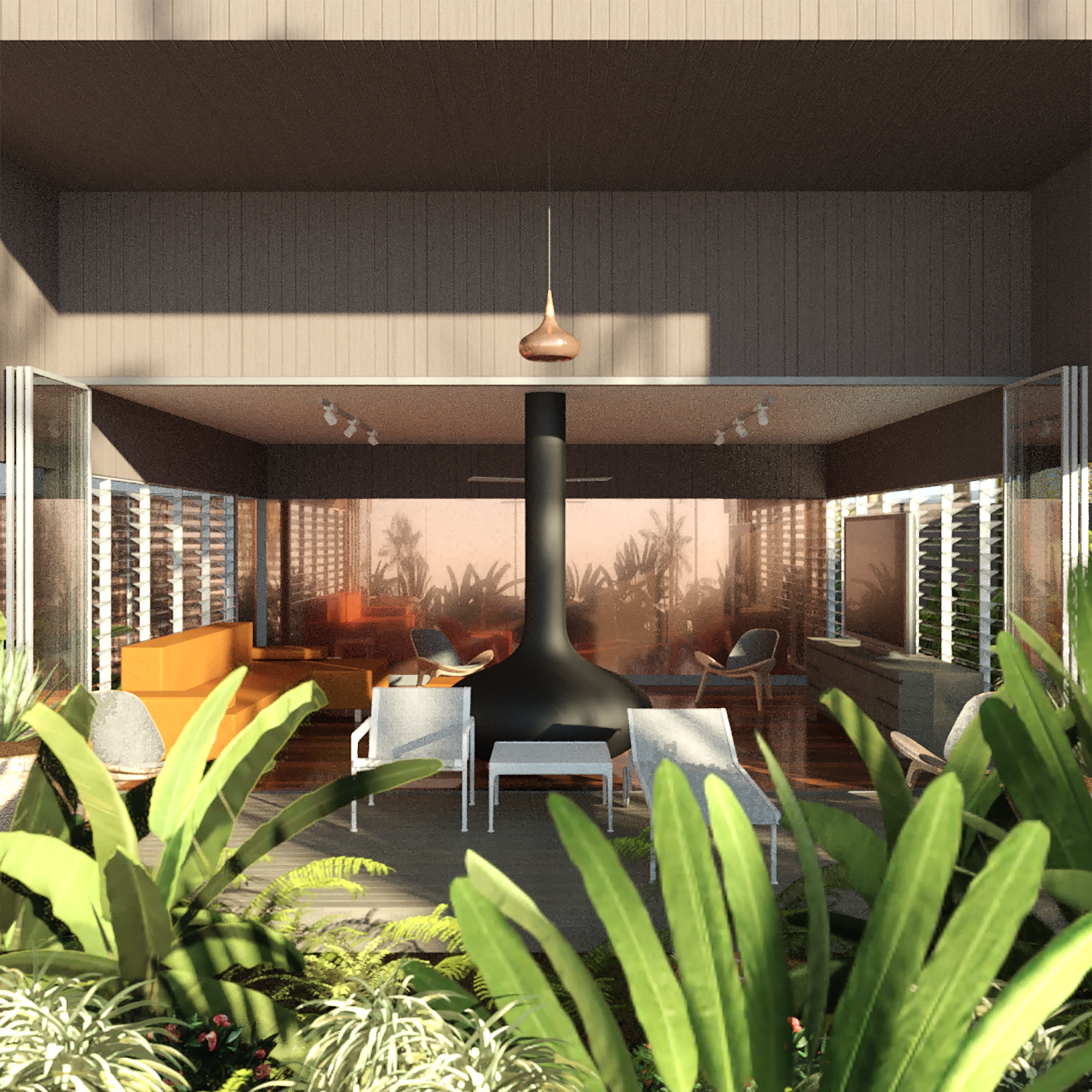 Master Refuge
Elevated into a private personal level is the master bedroom and ensuite. The stepped spaces create identity without separation forming a seamless experience with views from a series of carefully framed private picture windows toward the north.