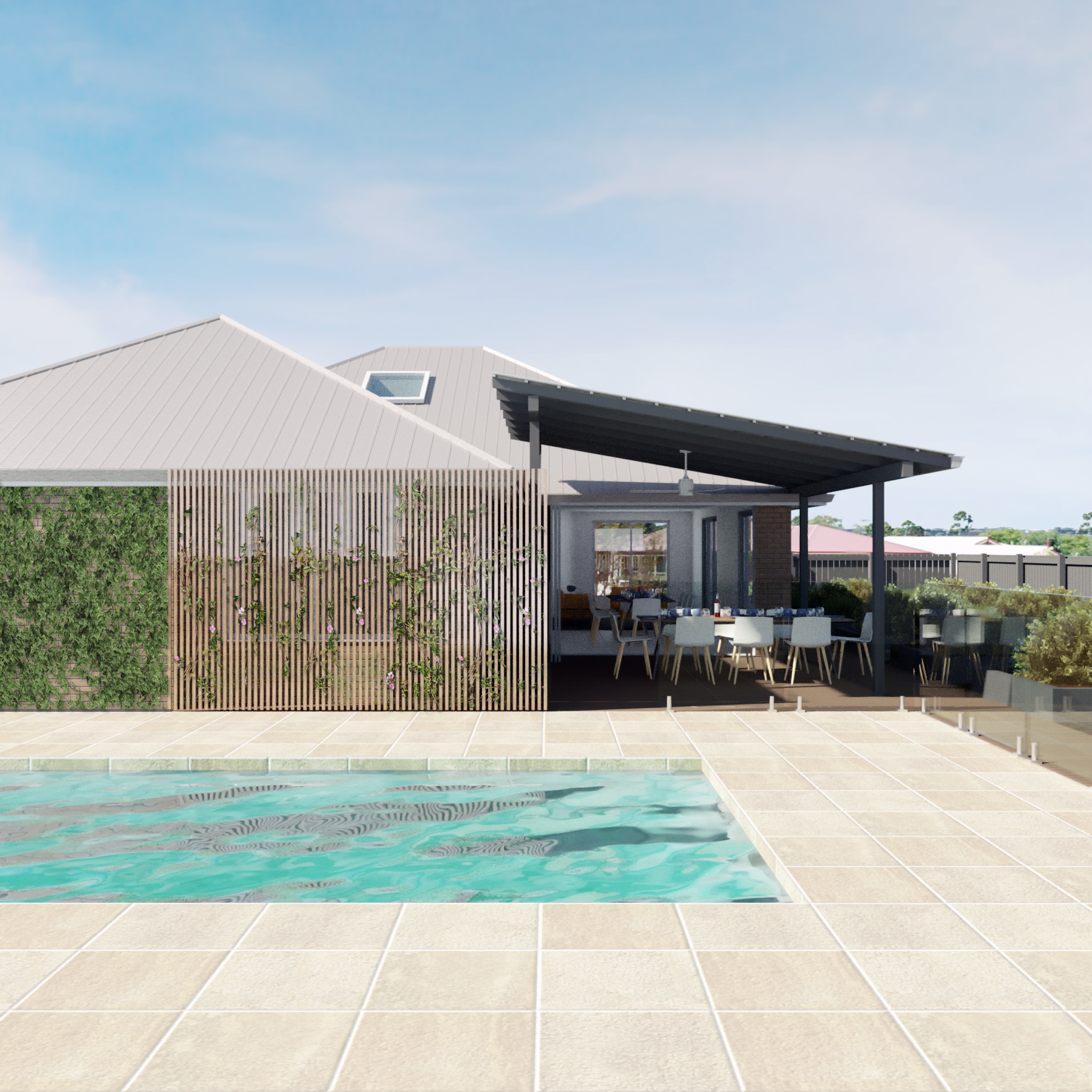 The renovations work together to open up the existing residence and connect it to its adjacent garden and pool. A fresh contemporary light palette of materials is used to modernise the house and fill it with light and to better fit current expectations of fit and finish. The renovations are isolated to the key living, dining, kitchen, deck areas to manage costs with the remainder of the residence having minimal intervention.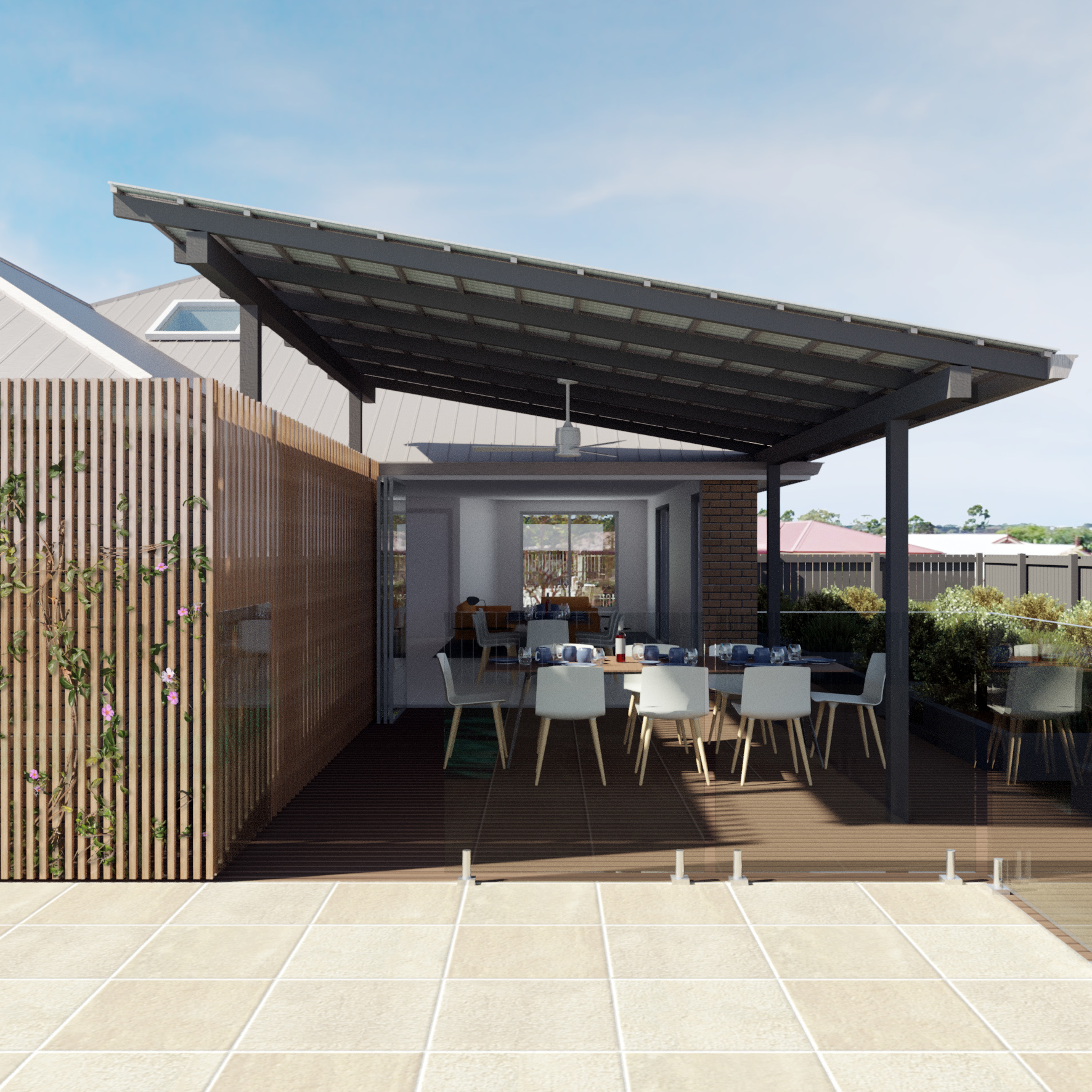 Respectful Addition
The design proposal complements the existing character of the house. The extension melds the original house with the new renovations extending the spaces and creating a continuity of finishes tying together old and new. A battened screen simplifies the Northern edge tying together the new roof and deck with the existing elevations of the house.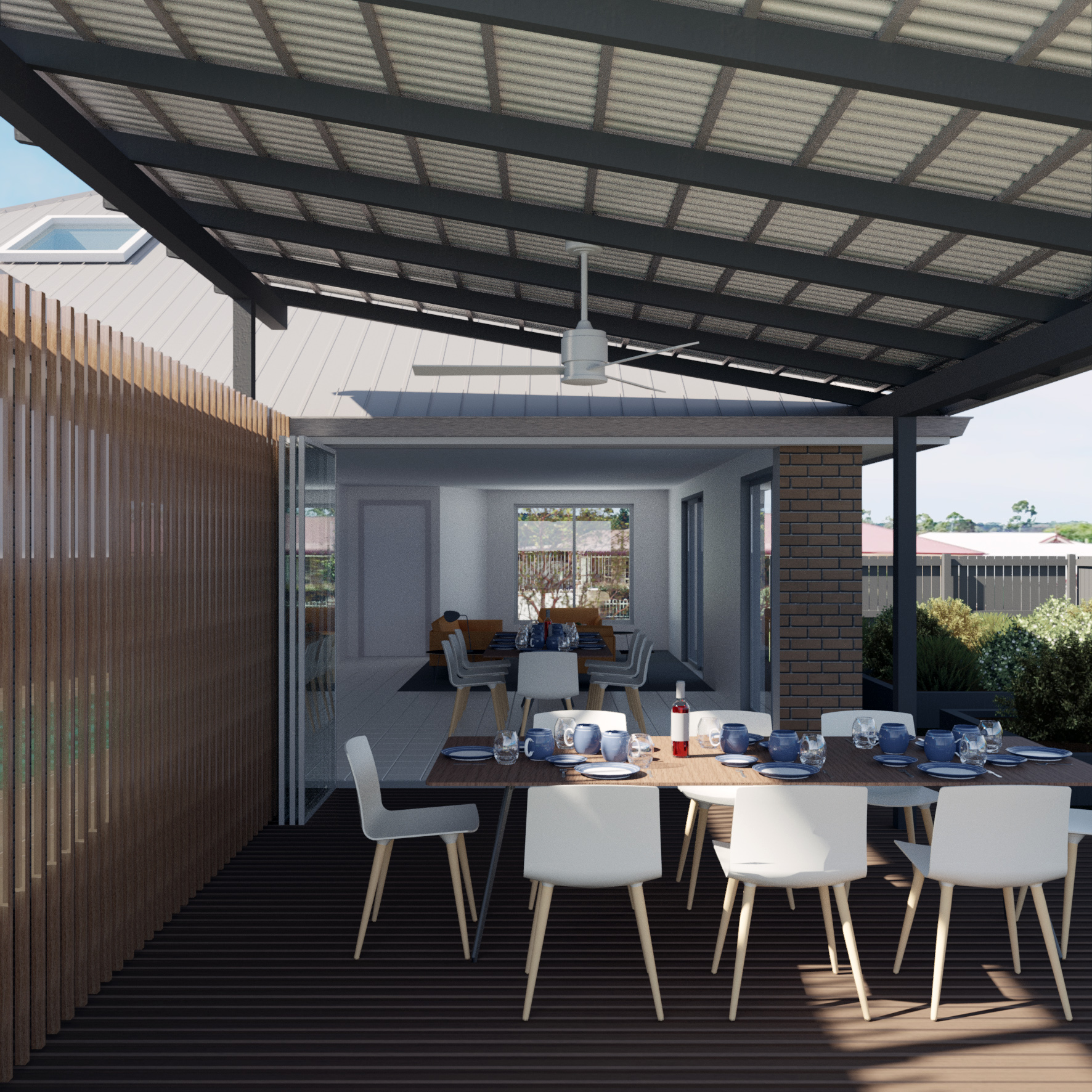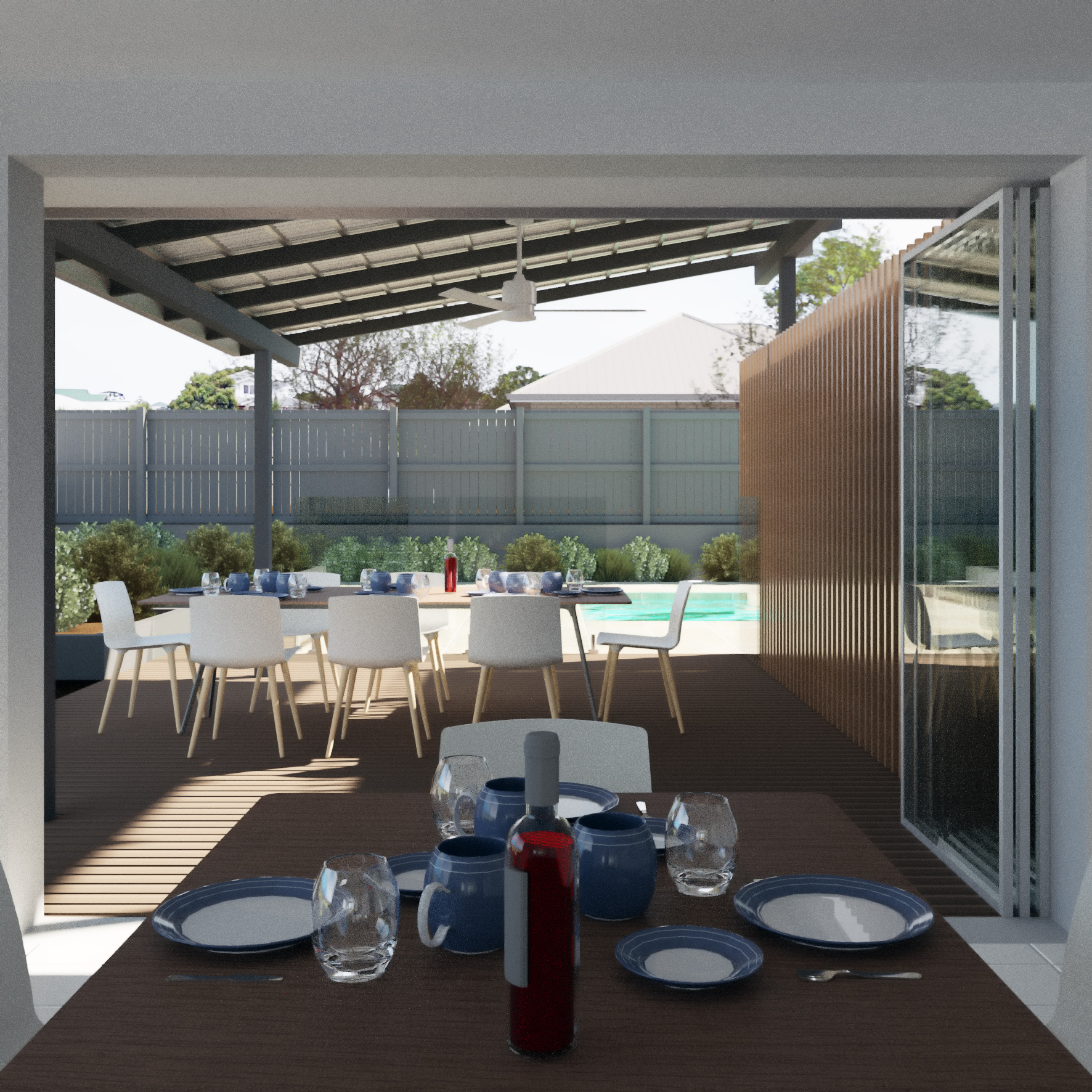 Open to the Outdoors
A true subtropical residence has been created by the transformative additions provided by the renovation. The kitchen/dining/living spaces form a single open plan room connected to the adjacent garden through a series of openings and a continuous deck finish wrapping around the space. The renovations key outcome is connecting the working garden with the house and creating an environment that encourages an open healthy place to live.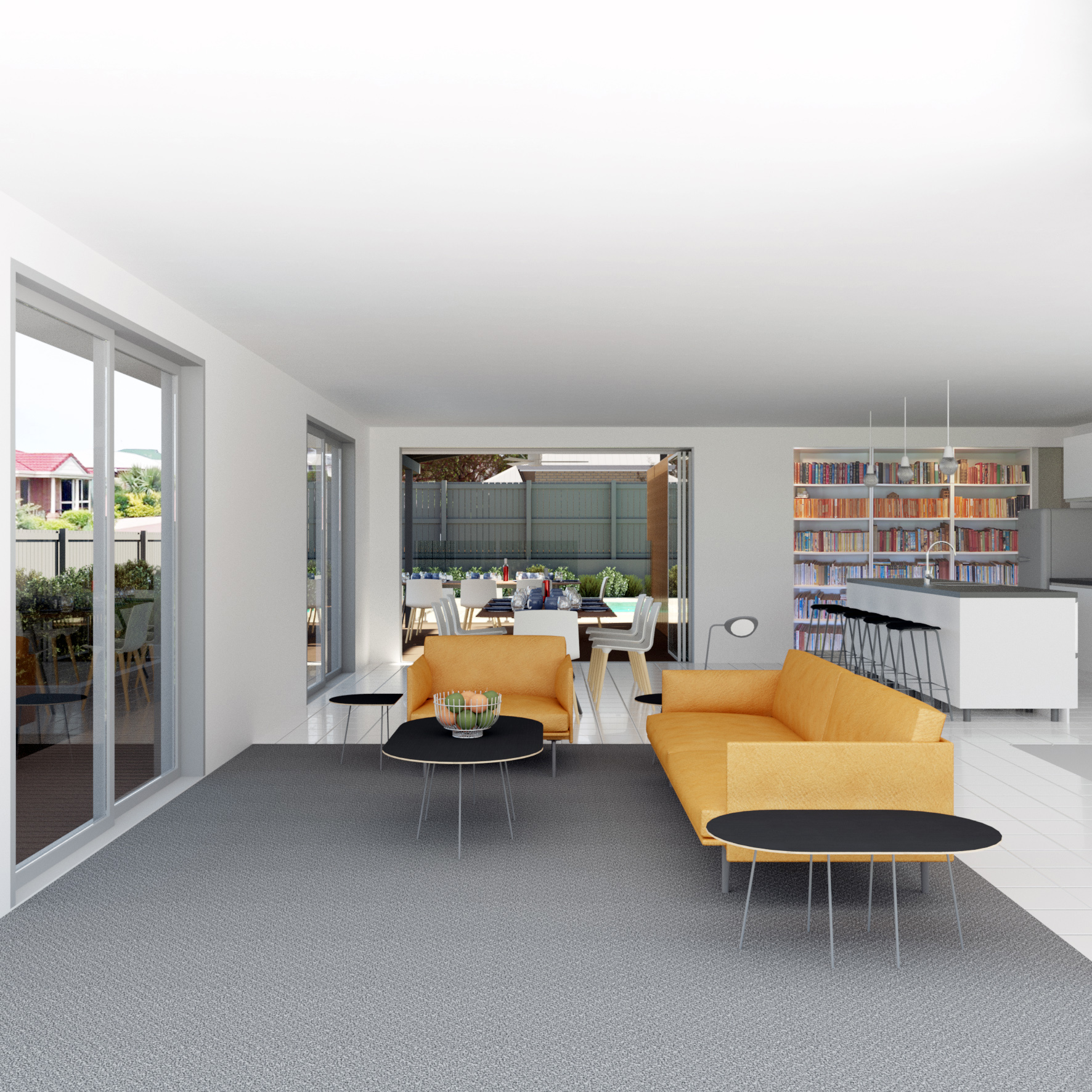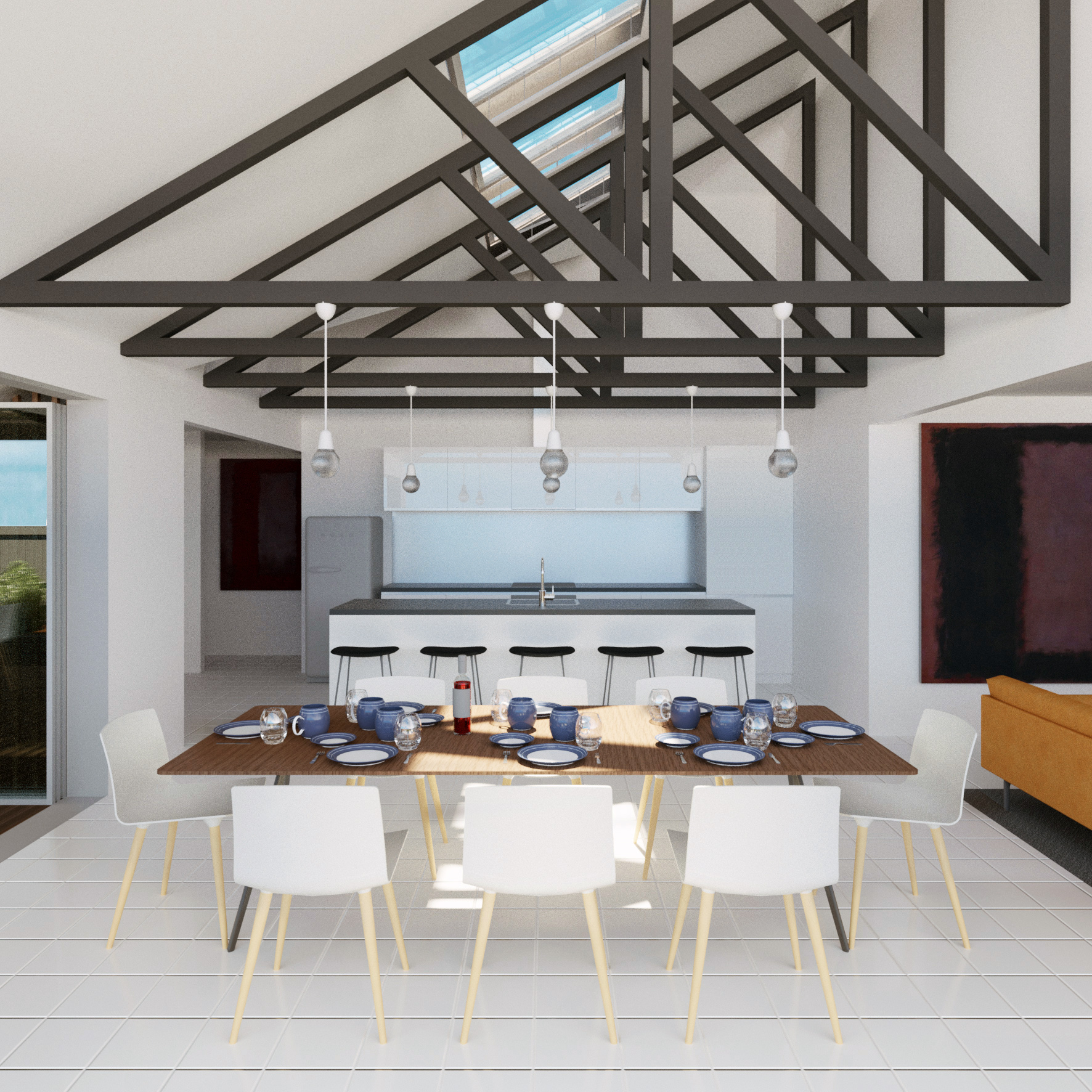 Kitchen Heart
The kitchen provides the focal point for the renovations, a new heart for the house. A functional Ikea kitchen will provide a fresh new approach whilst managing budget. The island bench is an intimate element creating an invitation to be seated and relax, and a place for the cook to connect with the informal spaces adjacent.